Hello everyone.. I hope I meet you all well?
Every day, the ChallengeEOS Application is growing. People are getting more acquainted with the application and believe me they're earning crypto comfortably and making withdrawals as the case may be.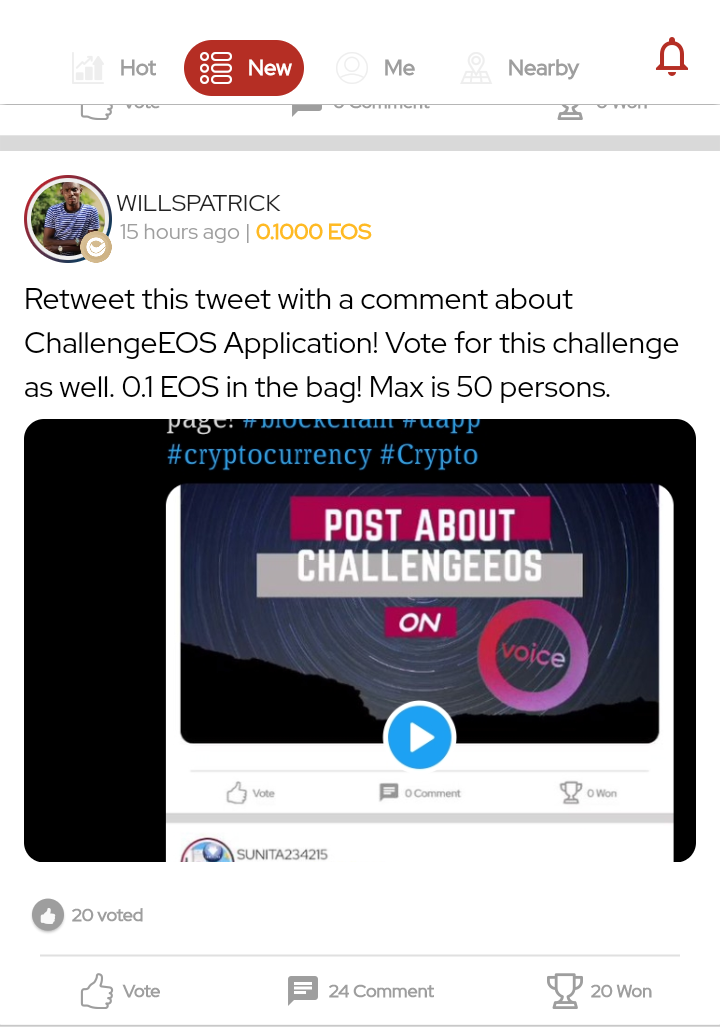 Today I created a simple task challenge, challenging users to retweet a tweet with comment, take a screenshot and drop in the comment section as proof. EOS is set as the reward on completion of this challenge.
I must say the responses to these Challenges are stunning and I see people have the urge to make crypto easily with the ChallengeEOS Application. So what are you waiting for?
What is ChallengeEOS Application?
The ChallengeEOS App is an EOSIO based Geo-specific and time sensitive application used to send and receive challenges to earn reward! Challenges to be completing a simple task or location identification!
It is worth noting that for the creation of each of these Challenges, a reward must be attached for those set to complete it.
If you're yet to downloaded the ChallengeEOS App,use the links below
For Android Users:
https://play.google.com/store/apps/details?id=challengedac.com.challenge_dac_app
For iOS Users:
https://apps.apple.com/us/app/challengeeos/id1478759780
Subscribe to Challengeeos Community here
https://hive.blog/trending/hive-122179
Visit https://challengedapp.io for more details
Join Challengeeos Telegram Community
https://t.me/Challenge_DAC