There has been a massive increase in activity on the ChallengeEOS App lately and that is a very good way to end the year. Owing to the recent rise in the number of challenges set by people, new users are onboarded everyday and people are earning Crypto daily after completing task or Geo challenges using the app. Two days ago, A 500,000 CHL challenge was set up asking users to comment 'GO CHL' on the challenge post and get rewarded with 5000 CHL. The initiator was looking for 100 winners but seeing the engagement by community members extended the giveaway and later rewarded 206 users in total. The App is really fun. One of the founders also hosted a meme challenge where over 50 users submitted their meme entry for ChallengeEOS. If you are reading this, you need to get this App on your mobile.
ChallengeEOS App is an EOSIO based Geo-specific mobile App that allows users to send and receive challenges. The Challenges are either task or Geo challenges. A Player sends a challenge and if completed by another player, the sender rewards the receiver in cryptocurrency. CHL is the native token of the App and it is available on Newdex, CoinGecko, Bitsonic and Okex exchanges. The ChallengeEOS platform has it's headquarters in San Diego, California. Tokens used on the App for payment purposes are CHL, EOS, SAND, KANDA, EBTC, EETH, DAPP, SENSE, PUML, VIG.
RECENT CHALLENGES ON THE APP: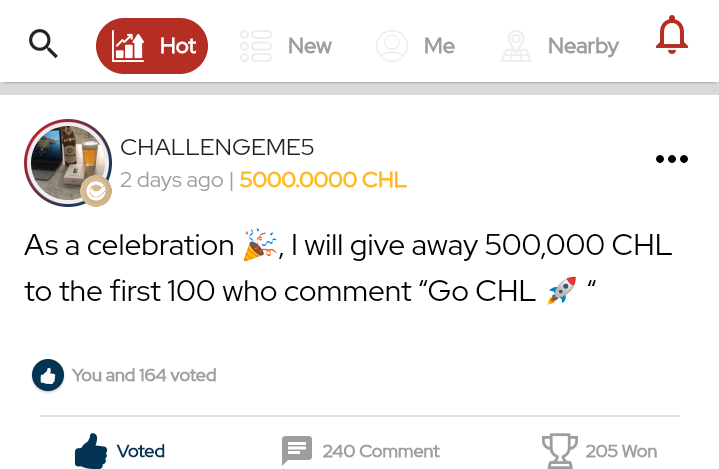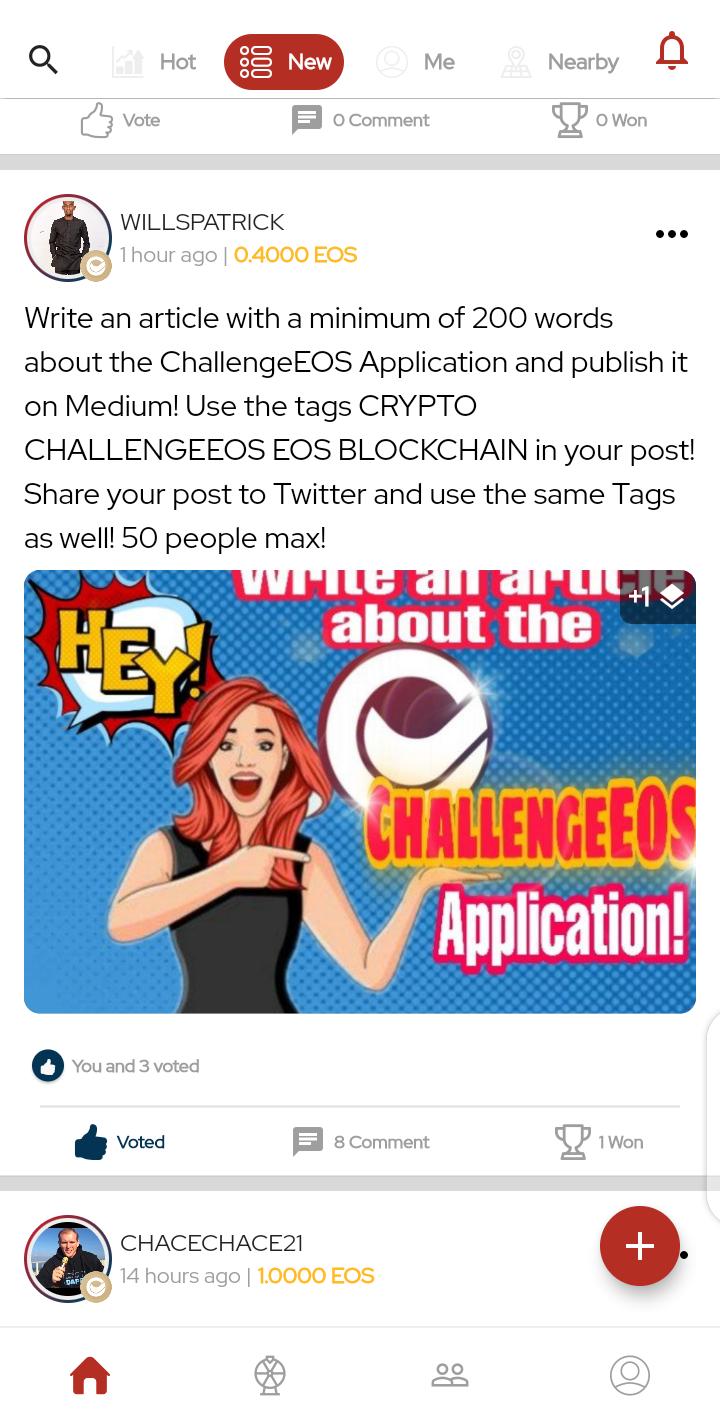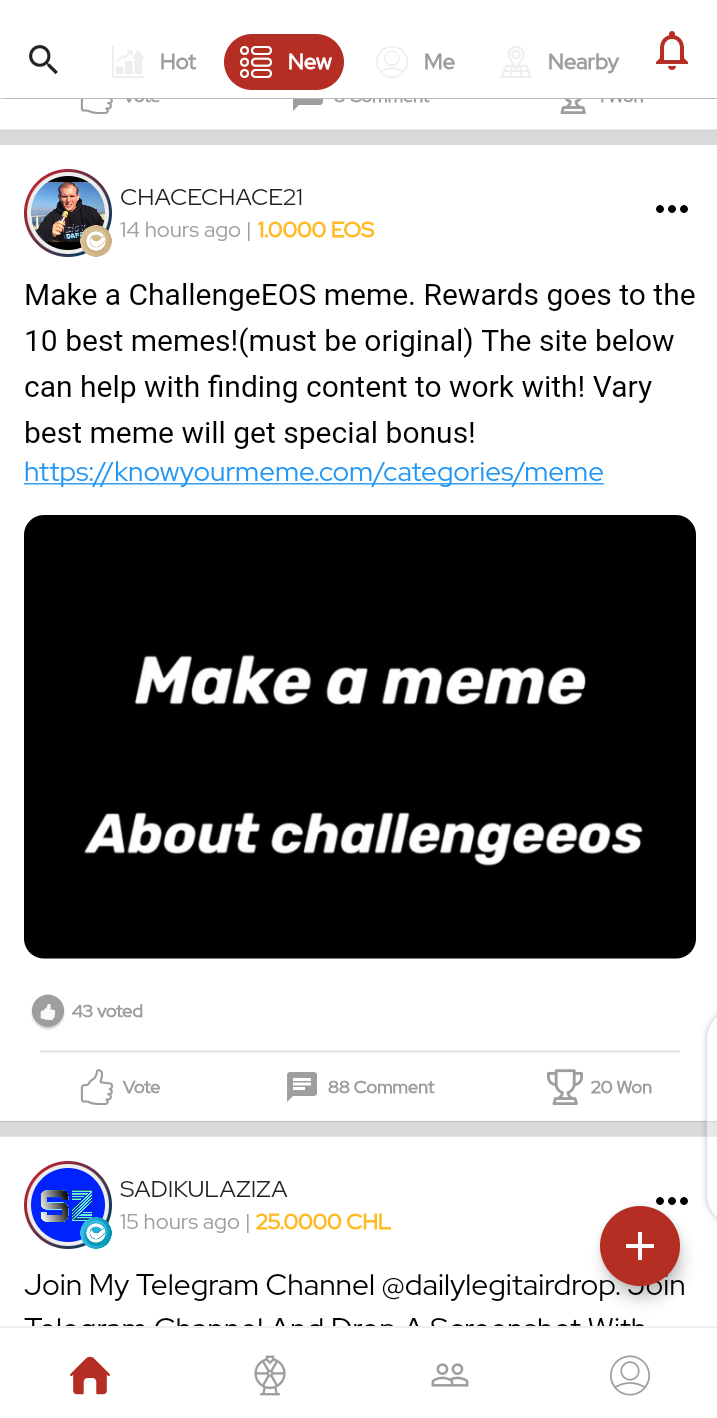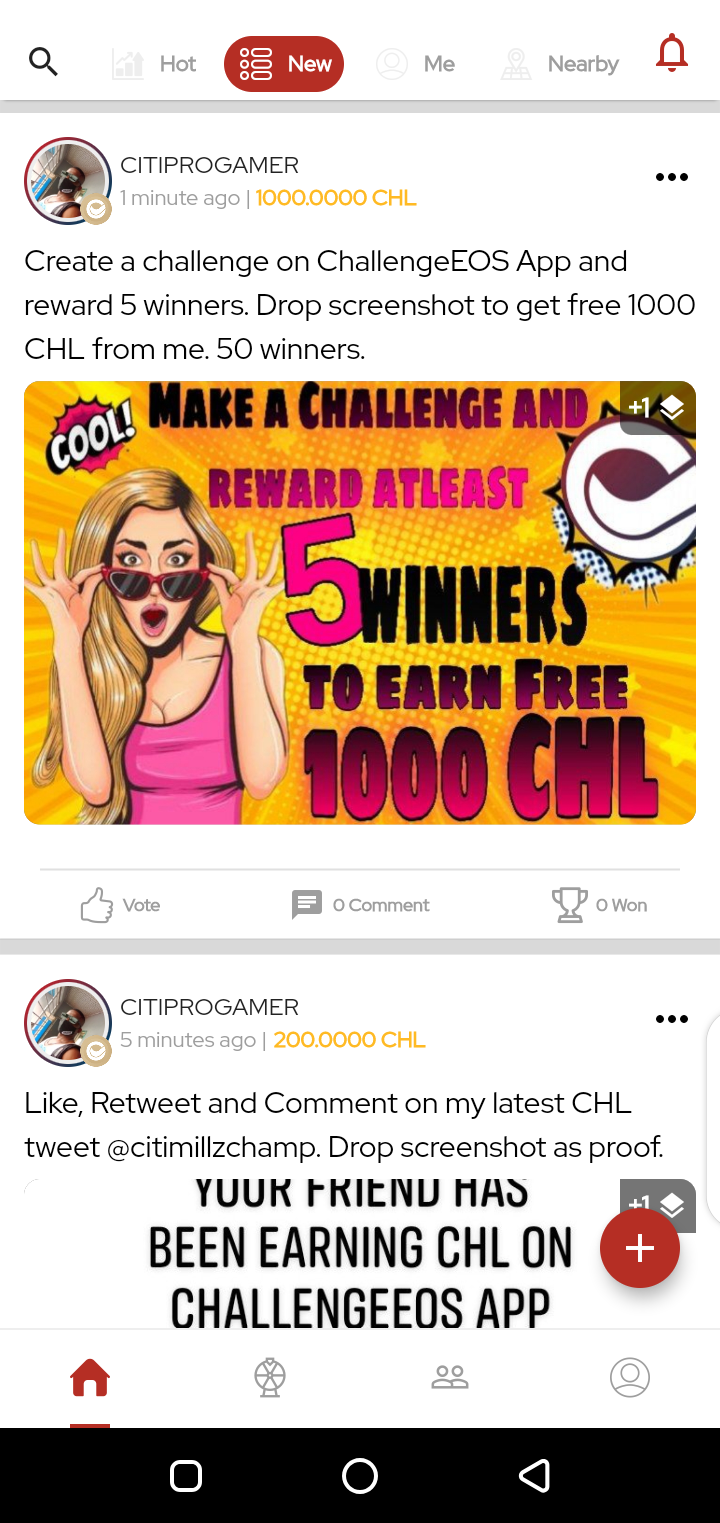 Download the Challengeeos App here:) 👇👇👇👇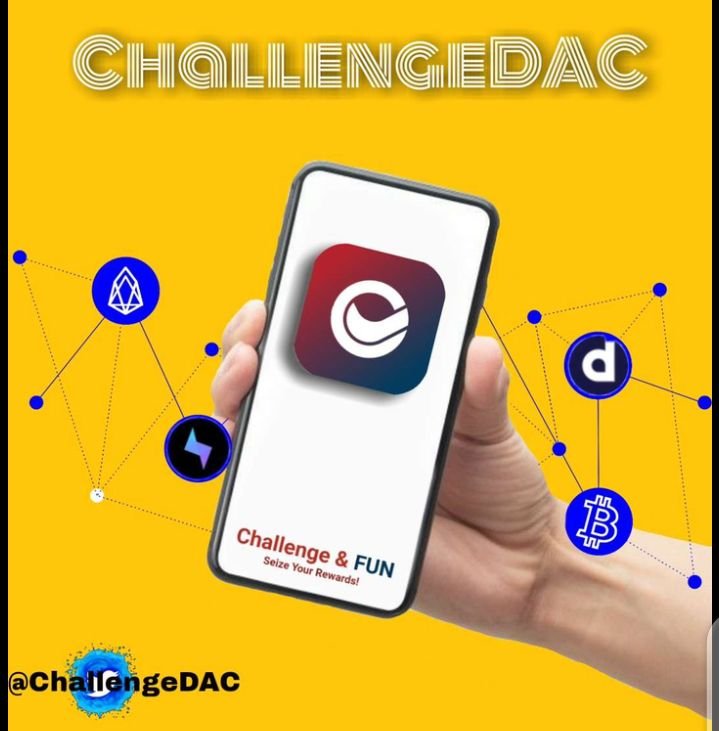 For Android Users:
https://play.google.com/store/apps/details?id=challengedac.com.challenge_dac_app
For iOS Users:
https://apps.apple.com/us/app/challengeeos/id1478759780
Buy CHL via @newdex-io:
https://newdex.io/trade/challengedac-chl-eos
Challengeeos Social Media Accounts:)
Join Challengeeos Telegram Community:
https://t.me/Challenge_DAC
Instagram:
https://www.instagram.com/challengedacdapp/
ChallengeDac YouTube:
https://www.youtube.com/channel/UCnYWlP_UT6k5EIfuLSD3Spg
Twitter: @ChallengeDac
Discord: https://discord.gg/HHXFfVN
Reddit: https://www.reddit.com/r/ChallengeDac
Visit Challengeeos website: https://challengedapp.io for more info
My username on the App is Citiprogamer. Feel free to send me a friend request.