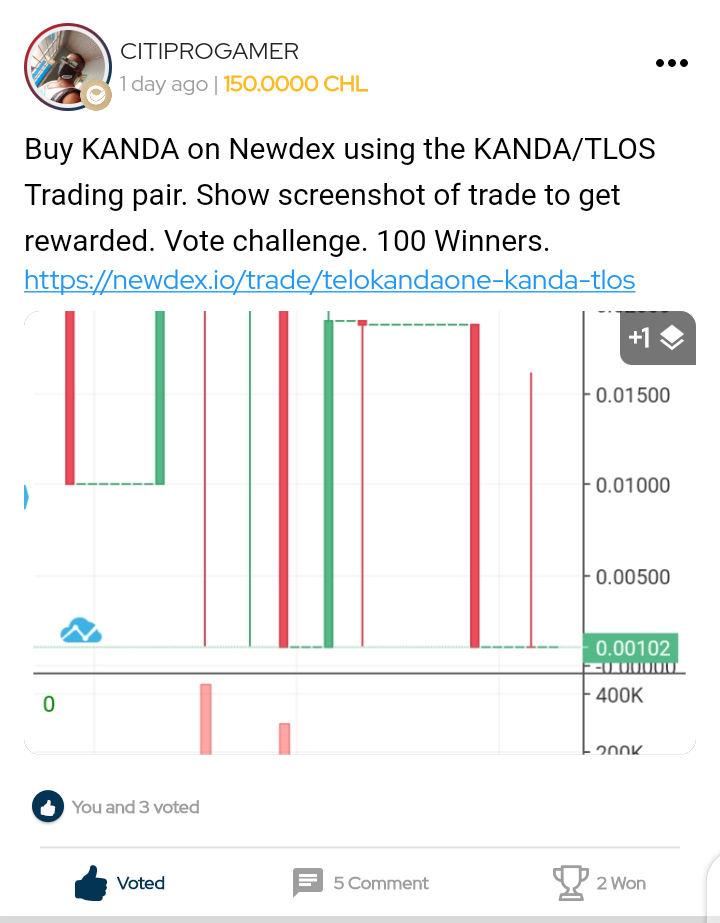 I just created a new Challenge on the ChallengeEOS App yesterday, this time around I asked users to go and buy some amount of KANDA on Newdex using the KANDA/TLOS trading pair then comment screenshot of proof on my Challenge and get rewarded. So far, 4 users have participated and I need more entries. I am rewarding all the winners with 150 CHL each. There is another task challenge I created which I rewarded participants with 0.05 EOS each.
Here are some recent Challenges on the App:)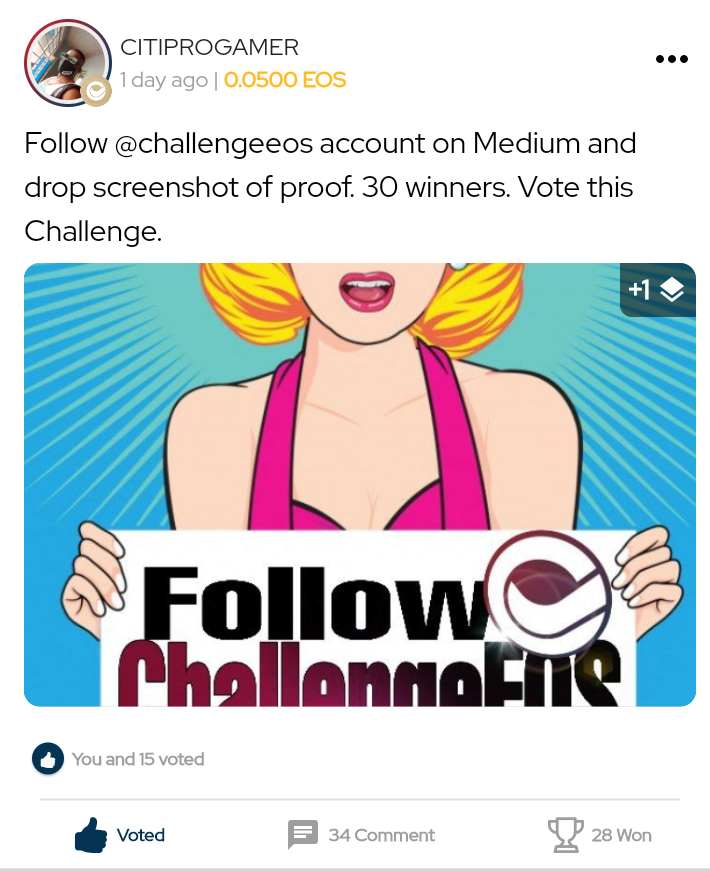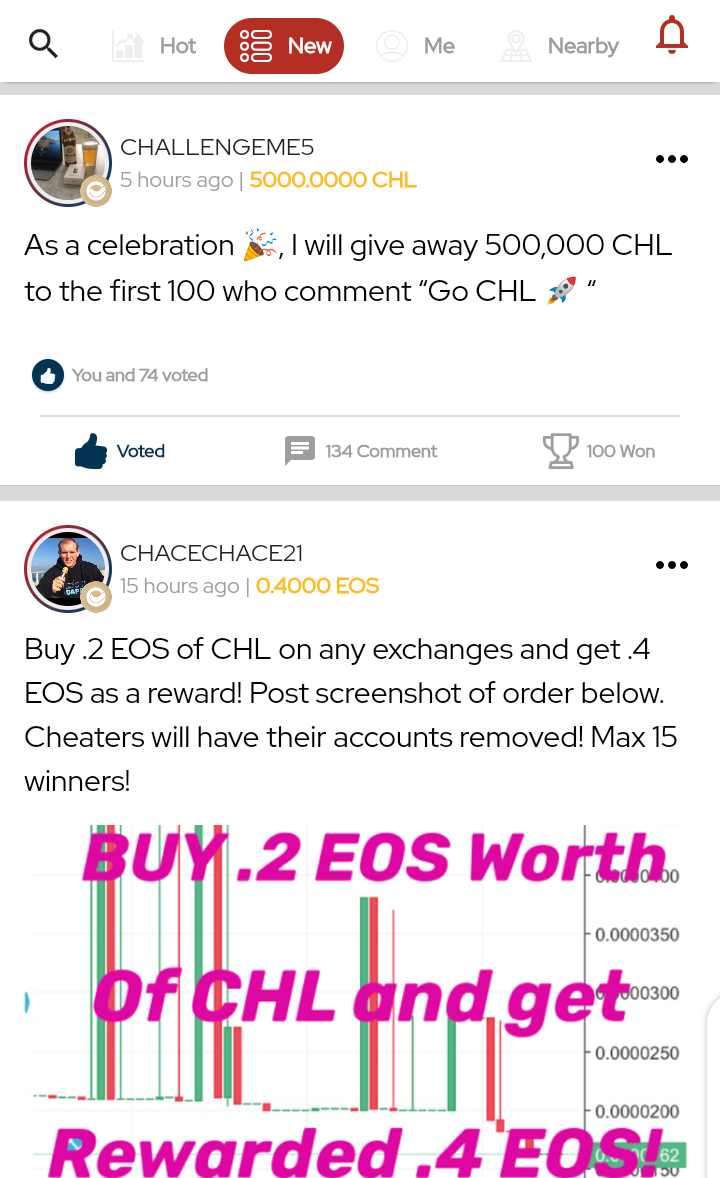 ChallengeEOS App is a EOSIO blockchain based mobile App used to make and win challenges. The Challenges are either Task Or Geo Challenges. In a task Challenge, the receiver completes a task and unlock rewards while in a Geo challenge, the sender asks the receiver to show up at a location and unlock Crypto. Users are able to create and win challenges with the use of this fun app. The App has a native cryptocurrency called CHL available on Newdex, CoinGecko, Okex and Bitsonic exchanges. Tokens supported on the App are CHL, EOS, KANDA, SAND, PUML, EETH, EBTC, SENSE, DAPP tokens. The ChallengeEOS Headquarters is located in San Diego, California.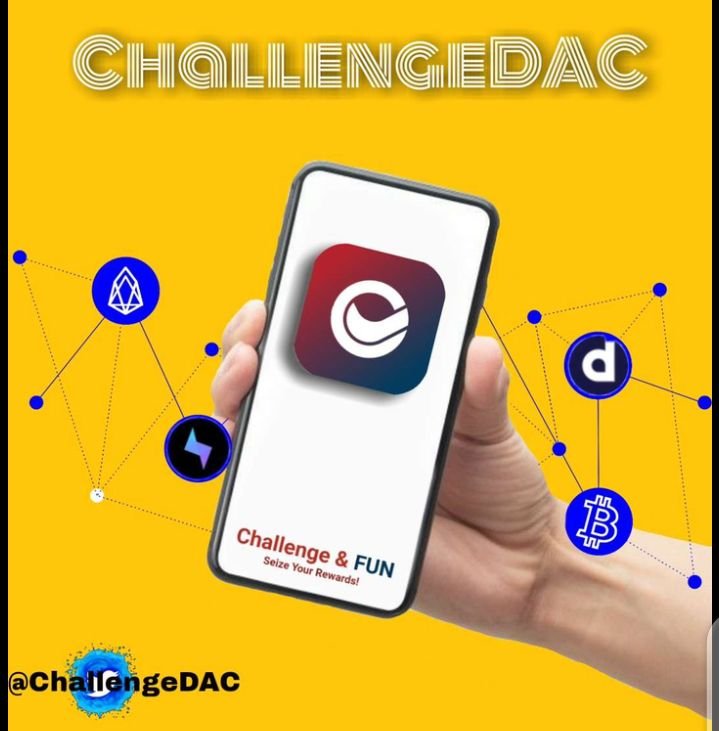 Download the Challengeeos App here:)
For Android Users:
https://play.google.com/store/apps/details?id=challengedac.com.challenge_dac_app
For iOS Users:
https://apps.apple.com/us/app/challengeeos/id1478759780
Buy CHL via @newdex-io:
https://newdex.io/trade/challengedac-chl-eos
Challengeeos Social Media Accounts:)
Join Challengeeos Telegram Community:
https://t.me/Challenge_DAC
Instagram:
https://www.instagram.com/challengedacdapp/
ChallengeDac YouTube:
https://www.youtube.com/channel/UCnYWlP_UT6k5EIfuLSD3Spg
Twitter: @ChallengeDac
Discord: https://discord.gg/HHXFfVN
Reddit: https://www.reddit.com/r/ChallengeDac
Visit Challengeeos website: https://challengedapp.io for more info