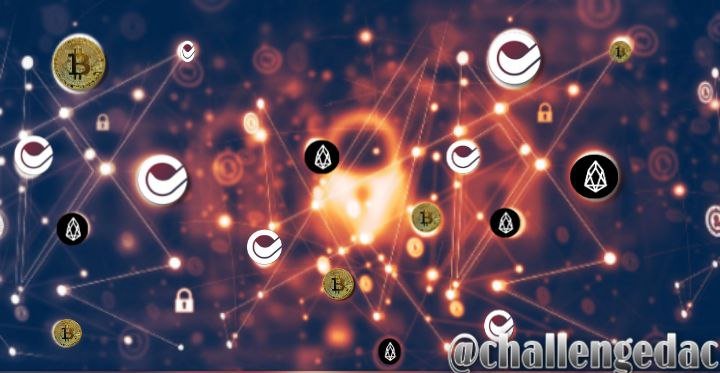 Good Day Fam,
I trust you guys are staying safe amidst the Covid 19 pandemic. The Challengeeos Team has decided to put smiles on the faces of Hivers this season. The Good news is that the team will be curating Review contents focused at promoting the Challenge App. The @challengedac account currently has about 98k Hive Power which will mainly be used for curating Challenge App related posts. So to participate in the Curation promo, all you have to do is download the app, you will get 10 CHL on downloading and then try sending out challenges to fellow Challengers on the App to know how the app works. Then make a review post of 200 words minimum about the App via the Challengeeos Community .
HOW THE APP WORKS:
Challengeeos App is an EOSIO based app which allows users to send and receive Challenges. A player (sender) can send a Challenge to another player who happens to be the receiver and asks them to show up at a designated location within a given period of time to be able to unlock a cryptocurrency reward, if the challenge receiver is able to show up at the location on time, he or she gets to unlock the cryptocurrency. Challengeeos App now has a new version which was launched a few weeks ago, the version comes with task challenges, email verification, vote features, bonus wheel, comment feature. The App has a native currency called CHL which you can trade in Newdex, Okex, Bitsonic and CoinGecko exchanges. Players (Senders) can use CHL, SAND, DAPP, SENSE EBTC and EOS to set up challenges. The Challengeeos Team is based in San Diego, California.
CURATION:
Download the Challengeeos App today and start sending Challenges to your friends so they can win Crypto rewards when they complete the task at the given destination. Make a review content of minimum 200 words to get a good upvote from the Challenge Hive account with 98k Hive Power.
Download the Challengeeos Version 5 App here:)
For Android Users:
https://play.google.com/store/apps/details?id=challengedac.com.challenge_dac_app
For iOS Users:
https://apps.apple.com/us/app/challengeeos/id1478759780
Subscribe to Challengeeos Community here
https://hive.blog/trending/hive-122179
Visit https://challengedapp.io for more details
Join Challengeeos Telegram Community
https://t.me/Challenge_DAC