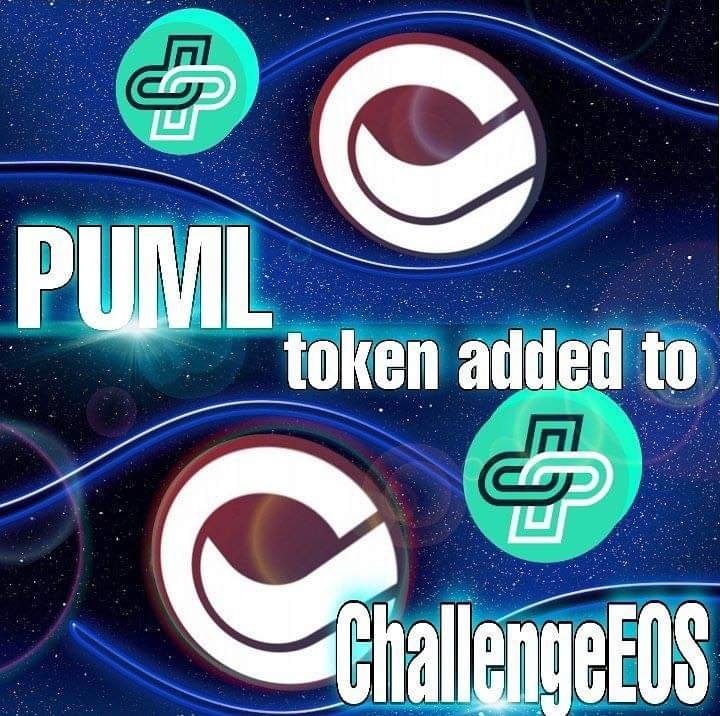 The ChallengeEOS Team is proud to announce the official listing of PUML, the local token of the PUML Better health platform that rewards it's users for working out. PUML has now joined the list of numerous tokens supported by ChallengeEOS App Version 6.0.
ChallengeEOS App is an EOSIO blockchain based Challenge Gaming App that allows it's users to make and win challenges when they are able to complete tasks. So a challenge sender sends a task and if the receiver/receivers complete the tasks, they get rewarded in real time crypto. It's that easy. Challenges are either Task or Geo challenges.
Task Challenge: When a challenge sender asks a receiver/receivers to complete a task e.g Retweet a tweet and get rewarded in Crypto.
Geo Challenge: When a Challenge sender asks the receiver to show up at a location and get automatically rewarded.
Other tokens supported on the App are CHL, (The local token of Challenge App available on Newdex, CoinGecko, Okex and Bitsonic exchanges) , EOS, EETH, EBTC, SAND, KANDA, VIG, SENSE, DAPP.
ChallengeEOS Headquarters is located in San Diego, California.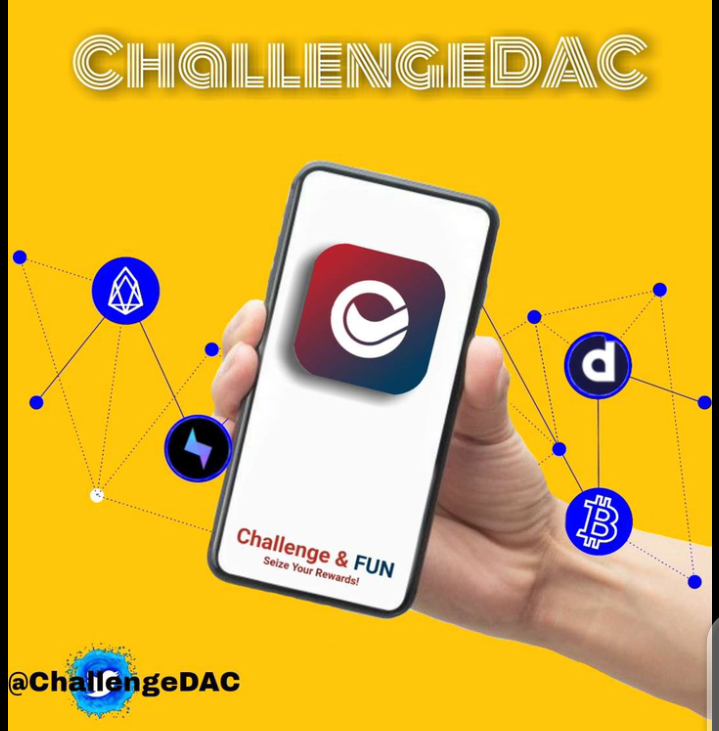 Download the Challengeeos App here:)
For Android Users:
https://play.google.com/store/apps/details?id=challengedac.com.challenge_dac_app
For iOS Users:
https://apps.apple.com/us/app/challengeeos/id1478759780
Buy CHL via @newdex-io:
https://newdex.io/trade/challengedac-chl-eos
Challengeeos Social Media Accounts:)
Join Challengeeos Telegram Community
https://t.me/Challenge_DAC
Instagram: https://www.instagram.com/challengedacdapp/
ChallengeDac YouTube: https://www.youtube.com/channel/UCnYWlP_UT6k5EIfuLSD3Spg
Twitter: @ChallengeDac
Discord: https://discord.gg/HHXFfVN
Reddit : https://www.reddit.com/r/ChallengeDac
Visit Challengeeos website for more details https://challengedapp.io